Disavow File Generator - URL to Root Domain Extractor
Disavow File Generator is a simple online tool to extract Root domains from URLs as it is one of the methods to remove spammy b other domain name and download it with a click.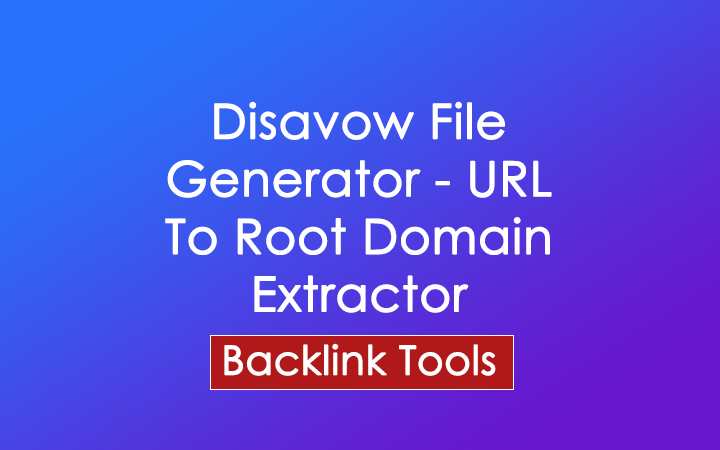 Where to upload disavow file?
You can upload your disavow text file to the Google Disavow tool available in Google Search Console.
Go to Google Disavow tool
Select the domain property where you want to upload a list of disavowed links.
Upload the downloaded Disavow list.